Ice Block Class
Comments

2
118pages on
this wiki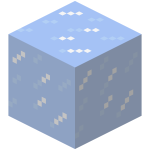 The Ice Block is a mediumly-strong melee class. It has the ability to Freeze people in battle, temporarily difficult for them to get hits on you. This class co
Ice block (reray) - When used, sl by the ray. Rec5 seconds. It will also deal 1- Freused, slows all players andrecharMay be buit's not hittibut it works like Fr
(light blue) imm ruining the wiki kjncefijcjdfnvjdofnvojdmfclkdamf
lsd,fe
le
Lolllll pksmimdjnkvefkjnvenjknekjrnAbilities
Edit
Able toenemies in
Aslow enemies in
Stratigies
Edit
This class of a strong mel, and able to go into big going into combat, first use yourfreeze them. Thenmany hits on them as possible. basicallmelee fighter. Which means yogood at combatcan use you're freeze bomb to freeze every circle around evedoing w. This a str able to do qu to an enemy, but is also v to oth damag or even ranged classes. A Wither Skeleton or other classes with stone swas Notch canyou when using this class. 
Trivthe SCB Game in the Mythi
Edit
The Ice Blo from the game.