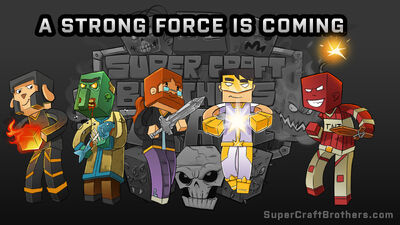 The Strong Force was a SCB update, which featured new maps by Bodil40 and 5 new classes. It was released on August 3rd 2013.
Sheep
Zombie Villager
Jeb
Star
TNT
Pets, can be any mob. (50 gems per pet)
New lobby
It was intended to come out in July 2013
It's the third update
Update was announced the 4th of July 2013
Ad blocker interference detected!
Wikia is a free-to-use site that makes money from advertising. We have a modified experience for viewers using ad blockers

Wikia is not accessible if you've made further modifications. Remove the custom ad blocker rule(s) and the page will load as expected.