This class was a "Test" class and is removed.
The ZombieKing class was a Mob Spawning class. It was removed on February 7,2015. This class was a VIP class.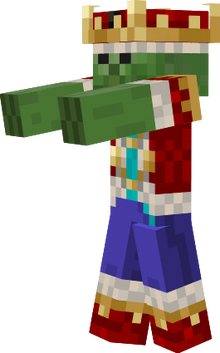 Rotten Flesh - Sharpness 3, Knockback 1
Removed one level of Sharpness when killing with flesh.
5 zombie pokeballs - Higher chance to spawn baby and armored zombies
Giant Pokeball - Spawns ???
This class was considered to be the most overpowered class in the game by many. Because of the negative feedback, it was removed.
Ad blocker interference detected!
Wikia is a free-to-use site that makes money from advertising. We have a modified experience for viewers using ad blockers

Wikia is not accessible if you've made further modifications. Remove the custom ad blocker rule(s) and the page will load as expected.